Events
SAVE THE DATE
Advancing Assisted Outpatient Treatment in Louisiana
A Better Approach to Treatment and Care for the Seriously Mentally Ill
(Panel and Discussion to Follow)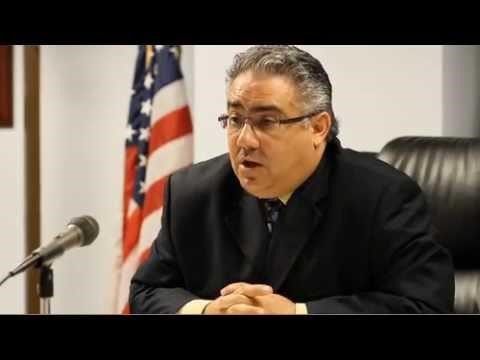 AN EVENING WITH OSCAR KAZEN, ESQ
.
Wednesday, November 1, 2017
5:30 PM – 7:00 PM
University Medical Center - Conference Room 1513B
2000 Canal Street New Orleans, LA 70112
RSVP: HealingMindsNOLA@gmail.com
Thursday, November 2, 2017
5:30 PM – 7:00 PM
19th Judicial District Court -11th Floor Courtroom
300 North Boulevard, Baton Rouge, Louisiana
RSVP here: https://www.eventbrite.com/e/advancing-aot-a-better-approach-to-treatmen...
Part 1 of this series is an introduction to the AOT Court in Bexar County, TX, a national model.
Mr. Kazen created and oversaw the implementation of the first fully-operational civil AOT court in Texas, serving as the intersection between the law and treatment of individuals with serious mental illness. Bexar County's mental health docket handles about 4,500 cases a year.
Louisiana's AOT Law is known as Nicola's Law - named after New Orleans Police Officer Nicola Cotton who was killed by a treatment resistant individual who would have met the criteria for AOT. AOT is a collaborative effort where all actors in the program are invested in helping a patient succeed. Not only does the Treatment Court require the patient to accept treatment, it also requires and assists the mental health system to provide it.
Part 2 of this presentation series will be a one day symposium conducted by the Treatment Advocacy Center [TAC]. TAC is a national nonprofit organization based out of Arlington, VA dedicated to improving access to treatment for those too ill to seek it for themselves and has participated in the improvement of treatment laws in nearly half the United States and promoted the implementation of those laws.
Research shows AOT:
● Helps the mentally ill by reducing homelessness (74%); suicide attempts (55%); and substance abuse (48%);
● Keeps the public safer by reducing physical harm to others (47%) and property destruction (43%); and
● Saves money by reducing hospitalization (77%); arrests (83%); and incarceration (87%).
____________________________________________________________________
SPONSORSHIP OPPORTUNITIES
Presentation Sponsor:
2 days @ $500.00/day - $1000.00
Hotel Sponsor:
2 nights – not to exceed $350.00
Flight Sponsor:
Not to exceed $300.00
Refreshment Sponsor:
Costs TBD by UMC's contracted food vendor - Amarack
Venue Sponsor- New Orleans
UMC Medical Center Conference Room
Venue and Security Sponsor - East Baton Rouge:
19th Judicial District Courthouse
SPONSOR BENEFITS INCLUDE: Event and pre-event naming opportunities, Inclusion in press releases and event programs, Recognition by event speakers from the podium, Display opportunities for information and notifications, Press availabilities.
INTENDED AUDIENCE: Organizations and individuals impacted by the epidemic of untreated serious mental illness. Including: doctors, nurses, judges, family advocates and consumers, mental health care and industry professionals, policy makers, attorneys, business leaders, CIT trainers, police and sheriffs, the general public
We thank you for your support!
For more information, contact: Janet Hays, President - Healing Minds NOLA
HealingMindsNOLA@gmail.com
(504) 274 6091
Healing Minds NOLA is a 501c3 non-profit charitable and educational organization dedicated to identifying and creating alternatives to incarceration homelessness and early death for seriously mentally ill people.